People Throw Rocks At Things That Shine: A Clergy Whistleblower's Memoir
People Throw Rocks At Things That Shine LLC is a Christ-centered publishing company dedicated to publishing books and other media that inform, entertain, edify and encourage growth. As an independent publisher we understand the desire for authors to own and publish their own work.   We have a special interest in helping non-U.S. based or born writers reach American readership and audiences.  For more information, contact info@peoplethrowrocks.com
"…I felt desperate about what was happening. The entire meeting [with the bishop] was less than 15 minutes. I went to my car and vomited in the parking lot. I knew that I had just been threatened…."  People Throw Rocks At Things That Shine: A Clergy Whistleblower's Memoir
There are no books like this one. At least not true ones. Woven into a beautiful sharing of heart and soul ministry, discipleship, and hope in the saving grace of Jesus Christ is the unveiling of disturbing clergy secrets. This account is about a journey through the inner workings of the clergy world of the United Methodist Church. It is about abusive leadership, jealousy and a toxic culture cloaked by the politics of the day. It is a whistleblower's tale of how bad actors are running the show in a system set up to be upheld through holy integrity, but instead naively lends itself to power abuse. While Beth's personal story is told from the perspective of traditional clergy at the bottom of church hierarchy, she also shares insider knowledge of the mistreatment of those with progressive theology much closer to the top. Beth offers insights on how a rogue employment system is enabled to flourish and offers solutions to correct it.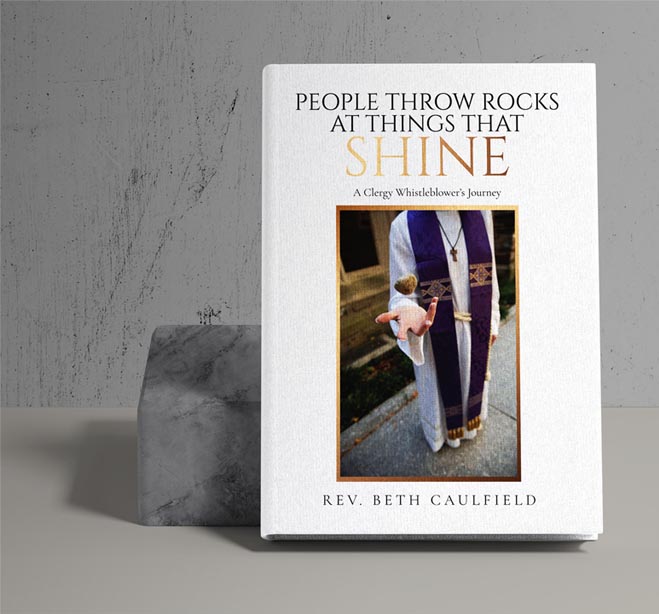 "This book reveals truth, a frustrating truth about a system needing repair. It should be required reading for ALL Candidates for Ministry."
REV. DR. ROB NELSON, the United Methodist Church and Chair, Associates in Advocacy
 "This is a brave and sadly necessary book. With clarity and honesty, Rev. Caulfield shows that denominational and church structures can be rife with agendas, cronyism, and unfair dealing. And yet, she retains her joy in Christ and in her call to serve him …"
REV. DR. MICHAEL P JENSEN, Rector, St Mark's Anglican Church, Sydney, Australia   
"… Patriarchy, power, and greed leave a stink in our sanctuaries. Rev. Caulfield's detailed account invites us to look into our own practices, recognize our own failings, and clean our own houses…" KATE MCCORD, Author of Why God Calls Us to Dangerous Places 
"… Rev. Caulfield challenges the church, its leaders, and institutions … Everyone should read this book."  GRAHAM JOSEPH HILL, Co-author of Healing Our Broken Humanity
MORE THAN A TITHE OF THE PROFITS FROM ALL VERSIONS OF THIS BOOK WILL BE DONATED TO WORLDWIDE DISASTER RELIEF THROUGH UMCOR, (UNITED METHODIST COMMITTEE ON RELIEF).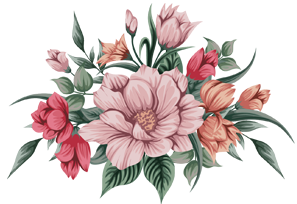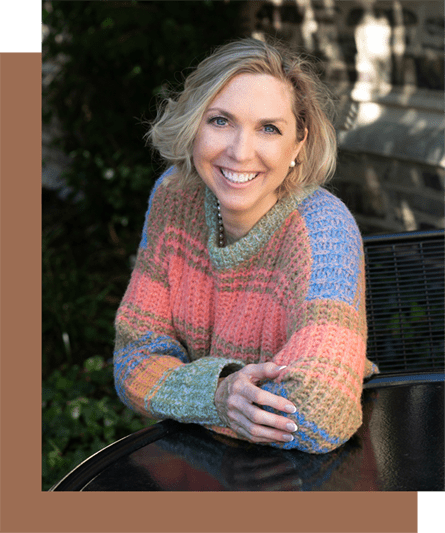 Reverend Beth Caulfield, author of People Throw Rocks At Things That Shine: A Clergy Whistleblower's Memoir, lives in the suburbs of Philadelphia. She tickles the keys of her computer as the mother of three, wife of over thirty years to Tom and pet parent to a Tonkinese kitty and a toy poodle. She recently finished her first action-thriller screenplay, Race H8, and is at work on her next memoir, Conceivable?!, which shares her experiences with God and family as they navigated her "surprise" pregnancy at age forty-three. Her publishing company, People Throw Rocks at Things That Shine, LLC, publishes her works under the Vashti Publishing imprint and also offers publishing and marketing services for internationally-based writers seeking an American audience and presence.
Conceivable?! shares Beth's experiences with God and family as they navigated her "surprise" pregnancy at age forty-three.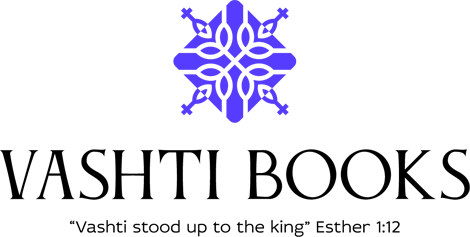 Vashti Books is an Imprint of People Throw Rocks At Things That Shine, LLC.
Vashti Books honors the character of the biblical Queen Vashti from the Book of Esther. Hers is a powerful story of saying no to the unreasonable request of her husband, King Ahasuerus. She teaches us about the role of integrity and courage. Integrity takes courage.
"Like many others, I've enjoyed and turned to Beth's writing for years for faith inspiration and in-depth, thought-provoking material. Her bold and well-crafted literary works and other forms of media are enjoyed by broad audiences of books, articles, blogs, sermons, screenplays, and much more. Time and again, she delivers the right balance for informing, entertaining and encouraging her readers."
Are you an international Christian author looking for a U.S. audience and readership?

Let's talk.